about us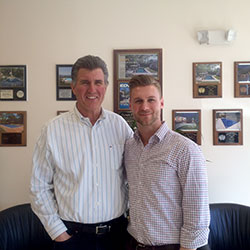 Founded in 1968, Haven Pools has been a family owned and operated business for 48 years.
Building only custom gunite pools and spas has allowed us to become the preeminent builder on Long Island. A wealth of experience, coupled with the bountiful exuberance of youth has given us "Old World" craftsmanship blended harmoniously with cutting edge technology.
Competence and professionalism at every level, we produce detailed and impressive proposals, provide easy accessibility, and a vigilant work ethic. Building well beyond industry standards, we consistently exceed client's expectations. Reliability, together with unwavering integrity throughout our organization, has yielded grand results.
Thank you, we look forward to working together with you in the future. For more information please do not hesitate to call or email us.
Sincerely,
Craig R. Bonawandt, President
Certified Building Professional
516-637-2488
Craig@havenpools.com
Patrick T. Bonawandt
Certified Building Professional
p.bonawandt@havenpools.com
---
1. A family tradition of dedication to excellence
Haven Pools was incorporated in 1968 by principals Karl and Muriel Bonawandt. Their son, Craig Bonawandt, has been involved with the company since its inception working 40 hours a week, scheduling and supervising while a full time student at Stony Brook, where he majored in applied mathematics and earned a Bachelor of Science degree in 1975. After graduation he took over as General Manager and became a full partner in 1978.
Our founder Karl Bonawandt was on the first Board of Directors of the National Spa & Pool Institute, Long Island Chapter. He served as the first vice-president of the chapter in 1971, president in 1972 and remained on the board until 1974.
Our current president, Craig Bonawandt was the first 2nd generation president of the Long Island chapter of NSPI in 1990 and served on the Board of Directors for ten years. Haven Pools commitment to the industry is surpassed by none. In 1985 Karl Bonawandt retired from active sales but Karl was still active with administrative and management duties through spring of 2010. Craig Bonawandt currently serves on the Board of Directors for "The Huntington Station Business Improvement District."
2. Builders of quality gunite pools since 1968
Unlike many companies Haven Pools has been building in-ground pools since our very first year of business. As the oldest premier builder on Long Island, Haven Pools has set the standard of quality for many years. We were the first company to use rigid P.V.C. piping on every pool. We have increased our structural quality specifications consistently throughout our forty-two years of building. We have always exceeded industry standards, although some of our competition tries to emulate us, you cannot buy a stronger or better-built pool from any Long Island builder. A lot of companies advertise longevity in business; however, what they are doing now is not necessarily what they have always done. At Haven Pools gunite pool building is our primary focus and has always been. We work entirely on a referral basis, with the exception of our yellow page ad and website.
3. Located at 1150 East Jericho Turnpike, Huntington since 1969
Throughout the years of good and bad economic climates Haven Pools has maintained our primary business location since 1969. In 2002 the company purchased additional property in Huntington to warehouse materials and trucks to better serve our customers. Our retail and administrative offices remain on Jericho Turnpike.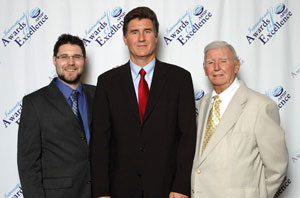 4. Twenty-Eight National Awards
Haven Pools has been the recipient of many, many local and international awards. Beginning in 1975 with our first Archi Award, presented by the American Institute of Architects, Long Island Chapter, our pools have been featured in many award-winning landscapes honored by LINLA (Long Island Nursery & Landscape Association) and NYSNLA (NYS Nursery and Landscape Association). Throughout the years, we received numerous awards from by NESPA (Northeast Spa and Pool Association), however, we are most proud of the thirty-one national awards granted by the APSP (Association of Pool and Spa Professionals, formerly the National Spa and Pool Institute), at their International Design Awards Contest, more than any other builder on Long Island.
5. Certified Building Professional by the Association of Pool and Spa Professionals.
Craig Bonawandt was granted the status of "Certified Building Professional" since its inception in 1996. This distinction is only awarded to premier building professionals throughout the United States. The goal of the APSP Certified Building Professional program is to "raise the bar" in the areas of technical, business and financial competence. Strict standards must be maintained including 18.5 hours of technical and 5.5 hours of business education every three years. In 2007 Patrick Bonawandt was also granted status as "Certified Building Professional".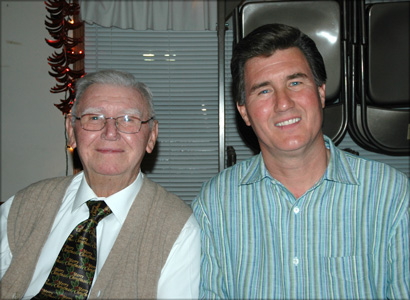 6. All construction is supervised by expertly qualified management personnel.
Haven Pools builds a limited number of gunite swimming pools per year. Currently we target that amount at 25 to 30 pools. At that level our customers are assured that every important phase of construction is properly supervised and more often than not, our president, Craig Bonawandt is personally on the job. We strive to exceed your expectations.
7. Maintenance Free Safe Pools
Haven Pools has been installing "in floor" cleaning systems since 1992. Our system comes with a 99% clean pool factory warrantee, so that your pool is always clean. In addition to being the only cleaner on the market that will clean your pool steps, benches, and spa, it also will save money on heating and chemically treating your pool. These systems have been installed for over forty years in the sunbelt. In addition, we have state of the art sanitizers, chlorine alternatives, chlorine generators, and the best filtration equipment available, to provide you with a pool that is always clean and safe to swim in.
8. Gunite swimming pool renovation and masonry specialists
As premier gunite builders we know best how to renovate your swimming pool, we have been performing renovations, modernizations and maintenance work on gunite pools since 1968. Our in house masonry division affords us the unique ability to complete your entire "hardscape" around the pool. Pool and patio coordination and construction are critical to a long lasting quality installation.
9. Our expert staff attends numerous manufacturers and industry seminars to maintain their state of the art skills.
The off season provides us with the unique ability to hone our skills by attending seminars provided by both major manufacturers and trade organizations. For example, during the winter of 2002-2003 alone, our staff attended more than 126 man-hours of additional education seminars.
10. Expert service and repairs by Haven Swimming Pool Service, Inc.
Haven Swimming Pool Service, Inc. is a "sister" company to Haven Pools. It is responsible for providing all the service, openings, closings, weekly maintenance and repairs for our customers and other customers with gunite pools. Haven Swimming Pool Service has the same ownership and management as Haven Pools. We recognize that quality service is paramount to our clientele; our business is built on referrals.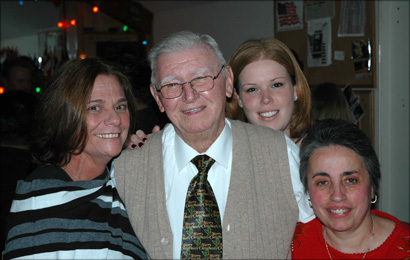 11. Our combined companies have more than fourteen full-time, employees to serve you, any time of the year.
Many seasonal companies lay off their personnel in the off-season and have high employee turnover rates. Because of our year round commitment to our employees, including health and retirement benefits, we are able to retain a higher number of employees, resulting in less turnover and better service for our customers.
12. Our field mechanics have cellular phones so they are "always reachable."
We know how important it is when you have an emergency and you need someone at your home right away. Very often we can reach a mechanic in the area to provide you with the emergency service you need. Staying on top of communication technology helps us to serve you better.
Our Family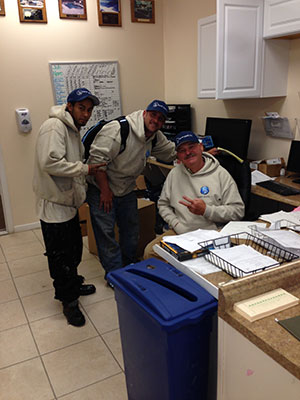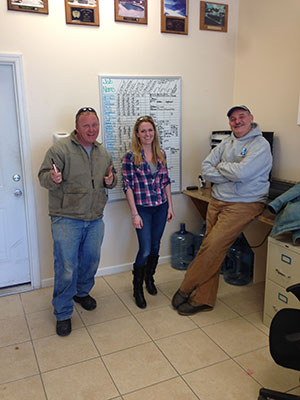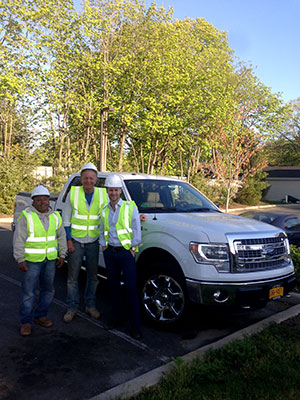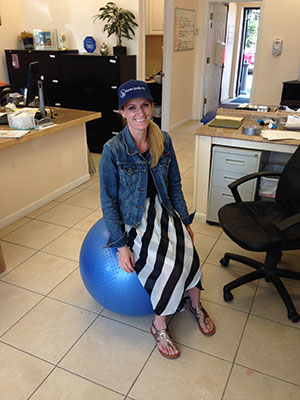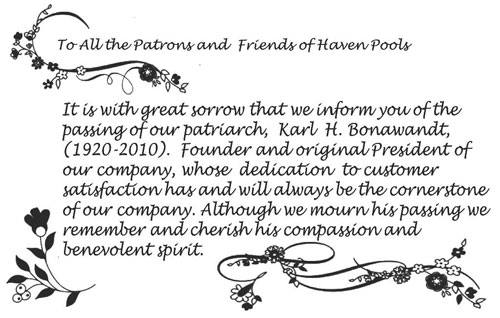 Read the Orbituary (pdf)